Community football in Ghana from time immemorial has been played on rough and grass-less pitches but quality players have been produced from those pitches.
Talent hubs like Fadama, Tema, Ashaiman, Mamprobi, Nima and Newtown, Darkuman, Teshie/Nungua and other areas until recently all had juvenile clubs producing talents on grass-less pitches.
Two recent Black Stars captains, Stephen Appiah and Asamoah Gyan all had their formative football years on pitches without grass.
Appiah played for colts club, Mighty Victory which has its home ground at Mamprobi, just behind the Korle-Bu teaching hospital.
Gyan on the other hand played for Mighty Victory rivals, Great Cedabs after their separation.
Great Cedabs played in the jurisdiction as Victory at Mamprobi.
These are two recent scenarios but even 1971 African footballer of the year, Ibrahim Sunday of Ghana played his juvenile football on grass-less pitches.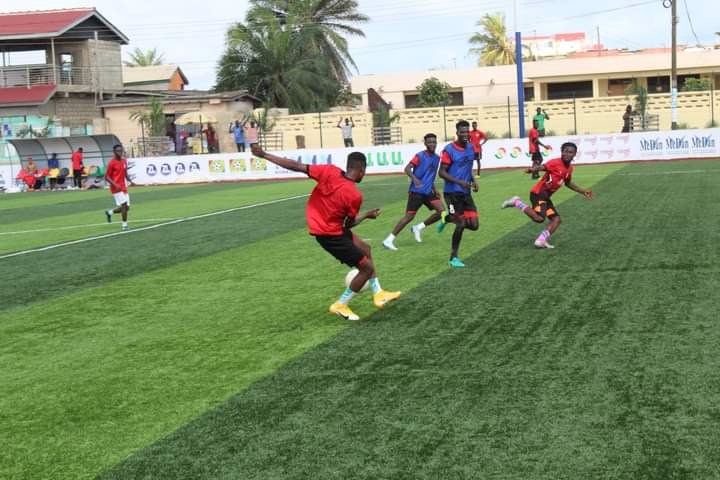 However, there is a new phenomenon which has hit several communities in recent times.
The mushrooming of "Astroturfs" or what most community guys will term "artificial grass park."
Most community parks without grass have seen different pictures now as individuals and government have fixed Astroturf pitches with the aim of developing football.
Some areas which have seen new Astroturf installed include, Nima, La, Madina, Losso, Bukom, and other parts of Ghana.
However, ex-Ghana and Bayern Munich defender, Samuel Osei Kuffour once kicked against the use of astroturfs.
"Now we have astroturf coming to Ghana. Is it good for our football? For me, I think it's not the best for our kids.
"How many of them would get injuries in the Achilles, injury problems everywhere because of astroturf?"
The 43-year-old expressed his concern about the increase in astroturf production in the country at a time where Europeans are doing away with the use of artificial pitches in favour of natural ones.
"German people have stopped using astroturfs, Europeans have stopped using astroturfs. So, why are we just so much concerned about bringing astroturfs here. It doesn't help us.
"The technical abilities that the young ones need to train it doesn't go with the astroturf".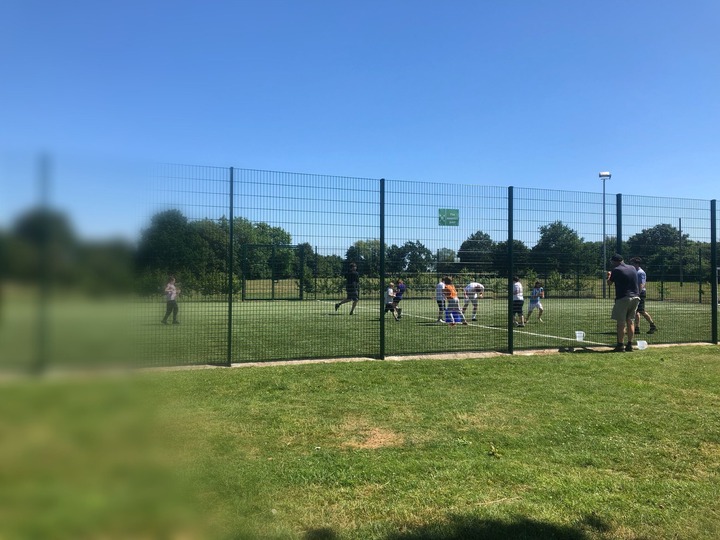 Per what Sammy Kuffuor is claiming, it makes some sense as a look at the five major European leagues, England, Spain, Germany, Italy and France, none of the big clubs use Astroturf.
A research deep into lower tier football in these major countries indicates that, clubs don't even use these artificial pitches.
The reasons for their rejection of those pitches have been attributed to injuries to the joints.
Moreover, the lifespan of the astroturf pitches is ten years and after that it needs total replacement which many football business men think it is unwise to invest in just ten years.
The natural grass although lasts between 3-5 years but it's tendency to cause injuries is very minimal according to research.
Back in Ghana, one club that started the use of artificial pitches is Feyenoord which metamorphosed into West Africa Football Academy.
One significant thing about them is, they perform overwhelmingly well on those turfs but are sometimes abysmal on natural grasses.
Talking about Astroturfs and football development, one would ask if the increase in them would help matters.
A lot of answers will be provided because in those communities where these turfs are constructed, the folks have to pay money before having access to them.
How then will it help develop football and the young footballers?
As much as questions will be asked about Astroturfs and its role in football development, the turfs have some way some how helped reducing juvenile delinquency in communities.