It is rare in this part of our world [Ghana]to see footballers combine the sport and education effectively. Our educational system hardly makes room for such a combination. To defy that stressful hurdle to finish ones University education alongside keeping your football qualities, is a whole "job" that cannot be underestimated. The story of young, intelligent and ambitious footballer, Prince Adu Owusu is one that must be cherished, praised and held in high esteem.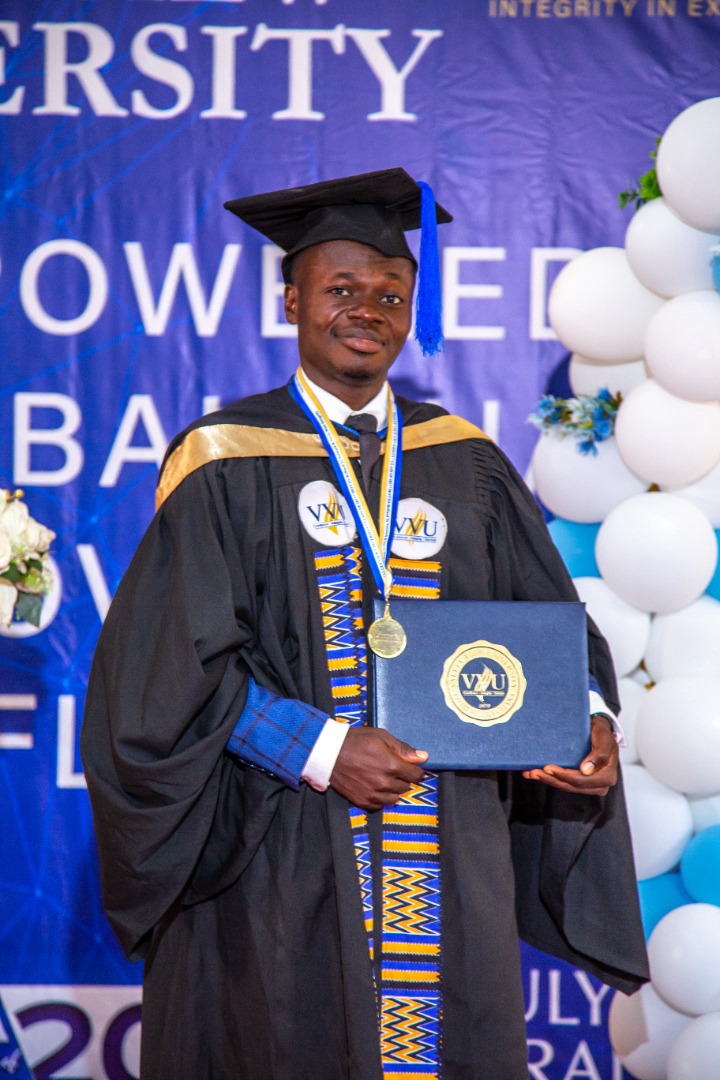 As a youngster, Prince Adu Owusu didn't just manage but fought hard through thick and thin to complete his first degree at the Valley View University in Accra. Owusu, who can be deployed as a winger and a typical second striker, has equally not lost a single drop of football blood from his youthful sinews.
As quick as he is with both feet when on the ball, he graduated with equally sharp results from the prestigious tertiary institution last weekend. Owusu was one of just two student to bag home the SECOND CLASS UPPER DIVISION in Information Technology [IT].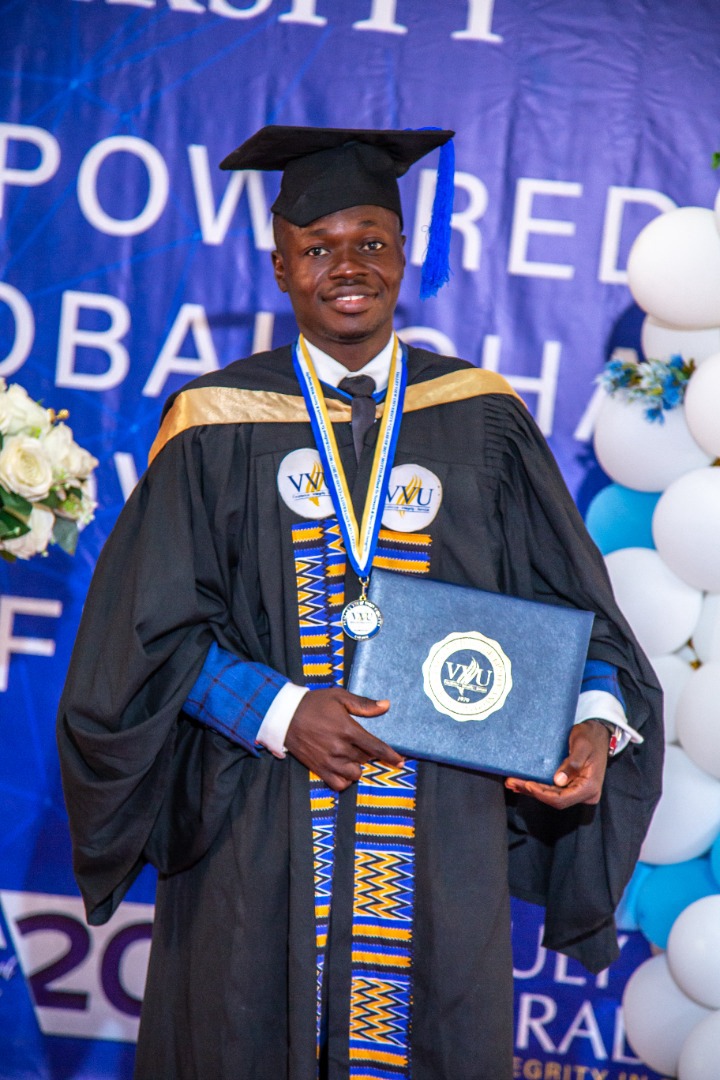 Prince Adu Owusu is a product of Kumasi based lower tier side, Corners Babies which is no wonder that he has not lost a quality of his football. Corners are noted for nurturing quality youngsters despite finding themselves in the abyss of Ghana football.
Owusu since passing through the ranks of Corners Babies didn't just allow the football struggles to end there. He has gone on to taste football a bit higher than at his formative club. The dark skinned winger tried out with now relegated Ghana Premier League side, Inter Allies, the defunct Wa All Stars now Legon Cities FC and even Asante Kotoko's youth side at a tender age. All these three clubs showed interest in wanting to snap him up but he went for education, knowing very well that he could always and easily return to football.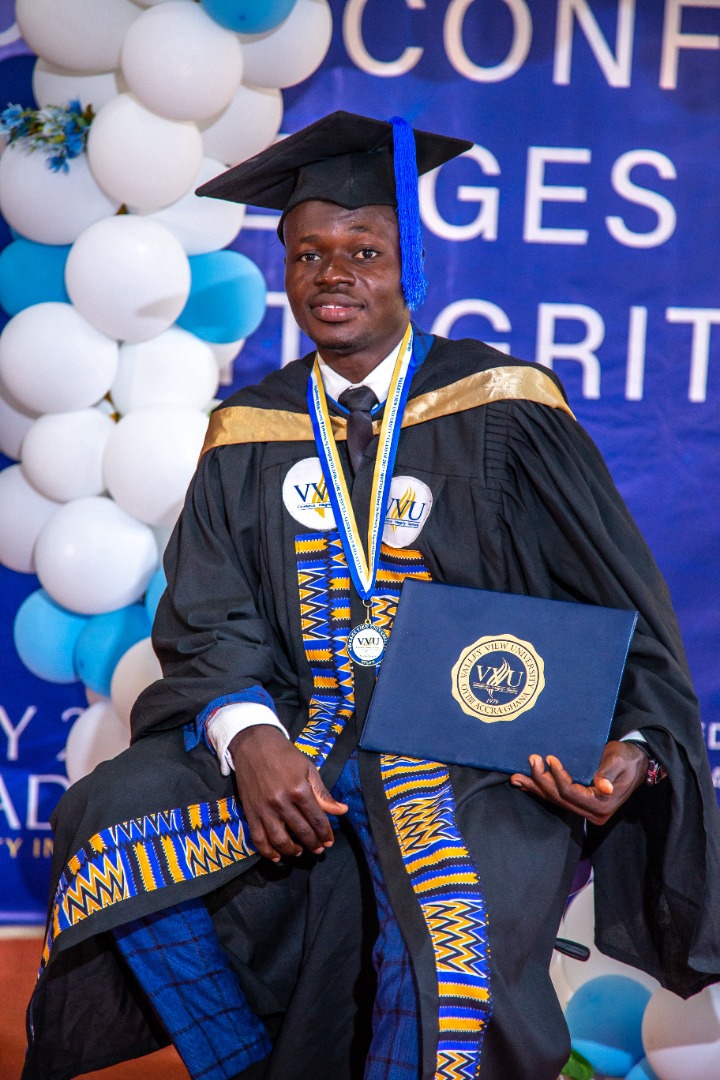 The devout Christian always looks up to ex-Corners Babies stars, Yusif Chibsah and Edmund Owusu Ansah who are retired yet very resourceful and important to the nation and themselves as well. He makes mention of veteran Italian defender, Giorgio Chiellini, Vincent Kompany of Belgium who have degrees aside from football as foreign based players to have inspired him to combine football and education as there is life after football.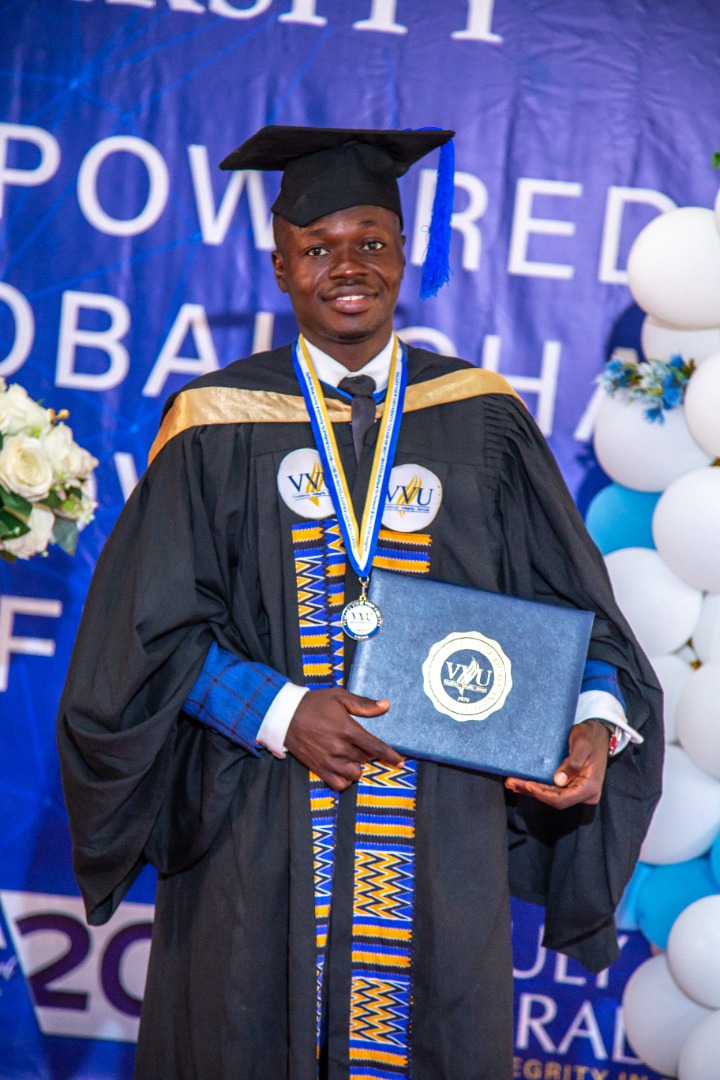 It is worth noting that Prince Adu Owusu's football talent has never gone unnoticed. He emerged Sports Personality of the Year at the 2018 Ghana Tertiary Awards. Prince Adu Owusu barring any unforeseen circumstances has a perfect insurance after football should he choose to shelve school for now and concentrate on soccer. There are several opportunities in football globally with his current qualification. He can delve into football statistics, info-graphic analysis, administration, scouting, coaching, management and other related areas one can think of. As at present, it remains to be seen if Prince Adu Owusu will further for a Masters Course or will concentrate of football for now.