Burkina Faso caught Gabon hands down on the 12th minutes with a penalty after Issa Kabore was shoved down by Sydney Obissa. The incident attracted a yellow card to central defender in the process at the Limbe Stadium.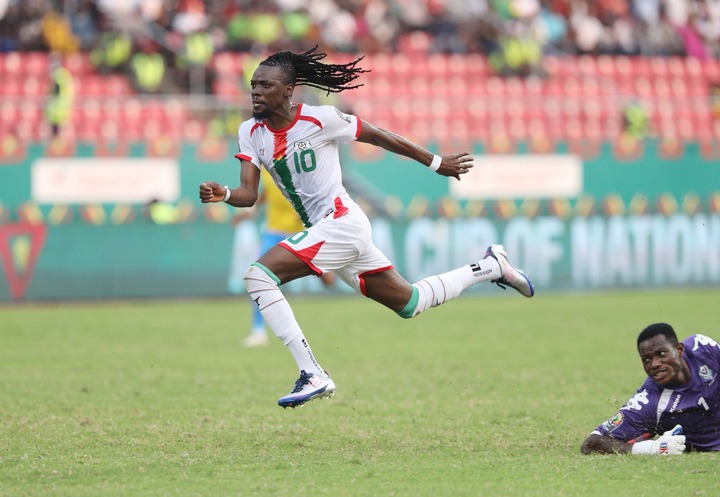 The Stallions' captain, Bertrand Traore missed his kick after his strike hit the woodwork on the 17th minute to keep the Panthers still in the game. Aaron Boupendza could have fetched Gabon's opener on the 22nd minute but his strike from close range bounced off a resilient Burkina Faso defence. Bertrand Traore made up for the penalty miss for Burkina Faso when he scored from a perfectly laid pass by Dango Outtara on the 28th minute. Gabon right back, Lloyd Paloum made an audacious strike which nearly beat Burkina Faso goalkeeper, Herve Koffi but his second save was enough to keep the game at 1-0 for the Stallions on the 35th minute. Gabon striker, Aaron Boupendza had a goal flagged offside after he was fractionally caught in the wrong position on the 41st minute.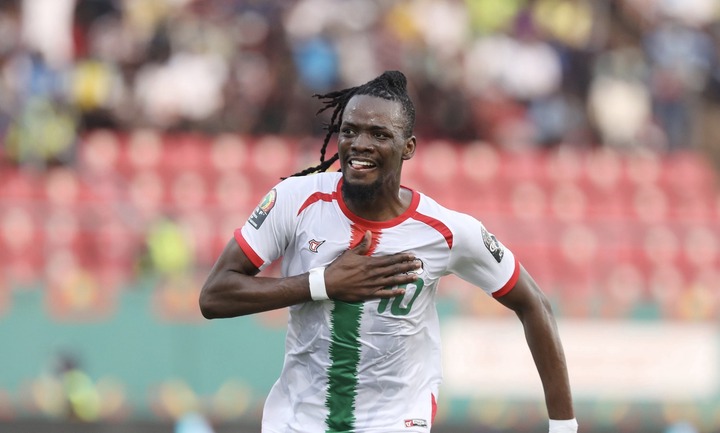 The eventful first half was whistled for an end by referee, Redouane Jiyed with Burkina Faso leading by a slim 1-0 margin. Burkina Faso started the second half on a slow note with Gabon trying hard to break their back line. The Stallions came close to netting a second with a fast break but Bertrand Traore was kept in check by the Gabon defence on the 60th minute. Gabon could have got the equalizer on the 63rd minute but Guelor Kanga was stopped in his tracks by Burkina Faso midfielder, Dango Ouattara. Gabon were dealt a huge blow when Sydney Obissa was sent off after a second yellow card following a shirt pulling on Danga Ouatarra on the 67th minute. Bertrand Traore's free kick was however poorly taken. Bertrand Traore botched a big opportunity to score his second goal but Gabon goalkeeper, Jean Amonome saved ten- man on the 74th minute.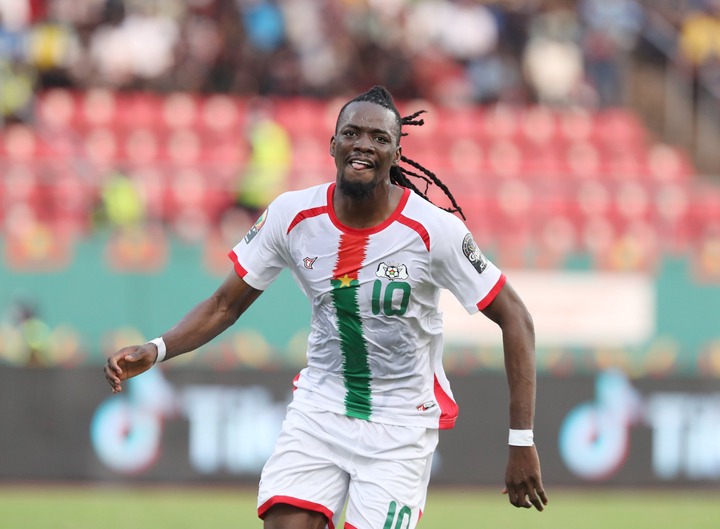 Burkina Faso had a beautiful chance to score when Aston Villa man, Bertrand Traore teasingly wove his way past two defenders but the opportunity was fluffed on the 79th minute. Jean Amonome came to the rescue of Gabon once again when saved Ibrahima Toure's strike. For the umpteenth time Jean Amonome punched away Burkina Faso defender S. Ouatarra on the 83rd minute. Gabon left it late to pull the equalizer on 90th plus added time when a corner kick came off the head of Burkina Faso's Adama Guira. Referee Redouane Jiyed whistled for the end of the entire game at 1-1 with extra time of 30 minutes to play. The entire extra time ended with both sides failing to score. It went into penalty shootouts with Burkina Faso winning by 7-6