Liverpool forward, Sadio Mané is on cloud nine after his brace helped send the side into the FA Cup final.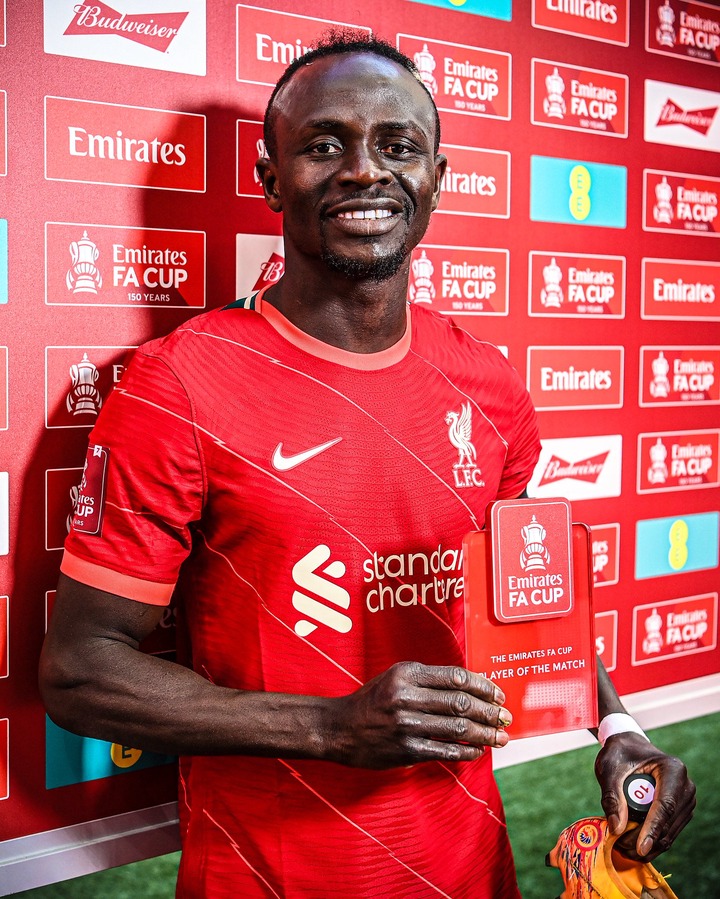 The Reds defeated Manchester City in a five goal thriller at Wembley on Saturday for manager Jurgen Klopp's first ever FA Cup final.
Ibrahim Konate's 9th minute header and Sadio Mané double on the 19th and 45th minute were enough win the semi final with Jack Grealish and Bernardo Silva pulling one each to end it at 3-2 for Liverpool.
Mané, 30, who helped Senegal qualify for the 2922 FIFA World Cup in Qatar was full of joy.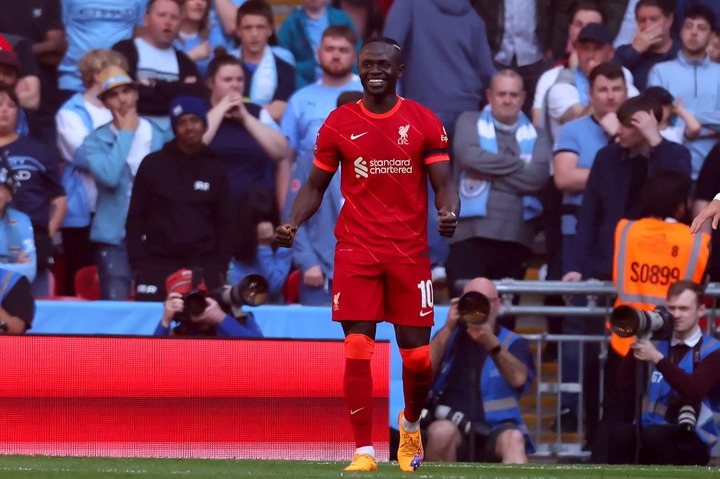 "Today is special – we were playing one of the best teams in the world. To win this kind of game, especially in a semi-final, is a big, big, big win.
"We were very pleased to win and qualify for the final.
"We started very well, everybody started on the front foot – for my first goal the goalkeeper made a mistake but I think we pushed him to make that mistake. That is our style and I think that made the difference," Sadio Mané told BBC Sports.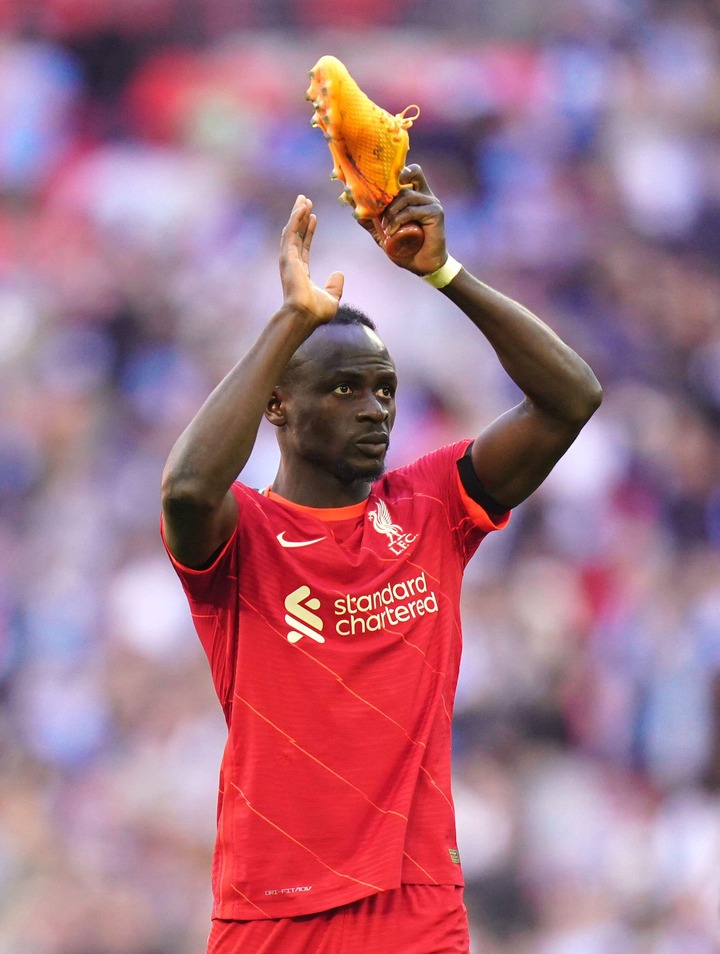 On the possible quadruple: "We have a lot of games to go and we will try to do our best – it's our dream for sure and we will fight for it." He added.
The 19 time league holders await the winner between European champions, Chelsea and Crystal Palace at Wembley.