Hearts of Oak legend, Sam Johnson has told Radio Gold Talk Sport that, the exit of coach Samuel Boadu will not affect the club.
The Phobians and the 36-year-old trainer went their separate ways on Tuesday following a poor start to the 2022/23 Ghana Premier League season.
Sam Johnson spoke to Adamu Muftawu of Radio Gold Talk Sport.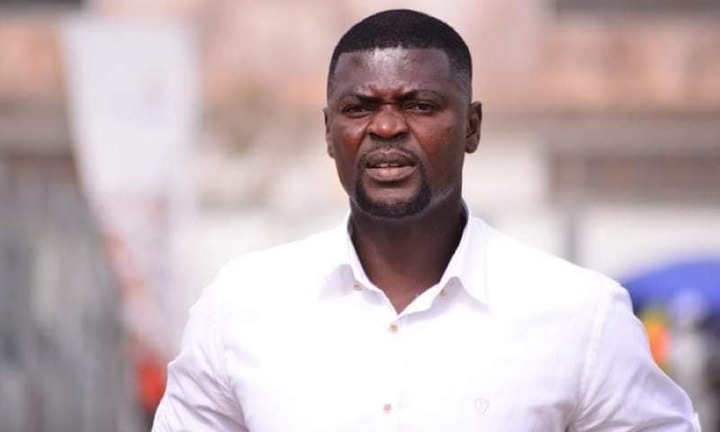 "I don't think so, when somebody was sacked he came in and things went well.
"So he can also go and somebody will come and things will go well but it's two things, it can go well and it can go bad, that one you can't take it away from football.
"You can bring somebody and it's going to be worse but we all wish that it won't happen this time.
"The way he came and things went well, things can be well again because you are talking about Accra Hearts of Oak.
"That's why they have to go in there and get somebody who is going to continue or change the way things are going now and then things will be ok.
"But they shouldn't go in for just a coach because Samuel Boadu is gone and they need to bring a coach.
"They are supposed to plan long time ago before Samuel Boadu going out so they need to bring somebody who is ready to do the job." Sam Johnson told Radio Gold Talk Sport.
Samuel Boadu collected five trophies, a domestic treble last two seasons, an FA and President's Cup last term in his two year spell with the 21 time champions.