Former Black Stars midfielder, Agyemang Badu says the court injunction on the Ghana League and the impending World Cup break will affect Ghana going into the next Championship for Africa Nations in Algeria.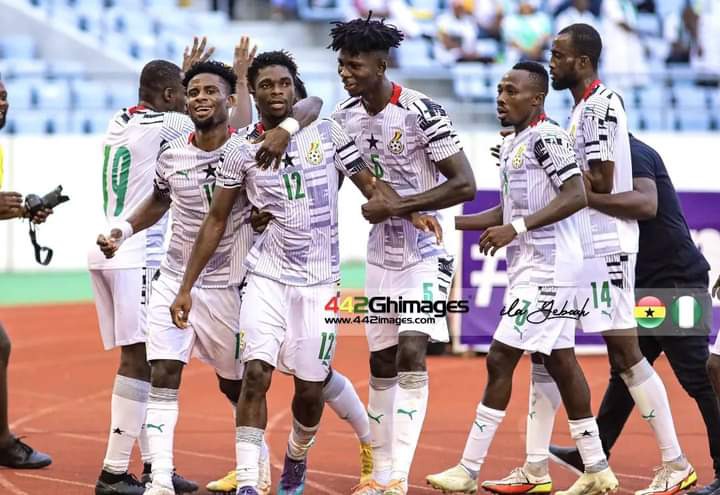 The Black Galaxies are paired against defending champions and back-to-back winners, Morocco, Sudan and Madagascar in the next CHAN Tournament next year.
The Ghana Premier League has been injuncted by demoted AshantiGold and with the World Cup set to temporarily truncate global leagues, Badu believes that will disturb Ghana's form ahead of the CHAN Tourney.
"I don't think the league has lost quality, there is a lot of quality in the league.
"What I think is, League going on recess then we start then there is a problem then we break the league, it makes the players rusty a bit.
"Unfortunately look at what is happening right now, we just started the league in three days, teams are getting in good shape.
"Especially Hearts of Oak, in a week's time, they have a crucial game and now they need to play second division and first division friendly games before their crucial match.
"After a month's time, the league needs to go on recess because of the World Cup.
"After the World Cup, the CHAN team has to go to camp for the preparations of the tournament in January.
"And if the league keeps going on recess like this with the court injunction, although everybody has his right to what he thinks is right for him.
"But if things like these are happening, I think it puts the league in great risk for the local players.
"That is why I think we have had a bit of problems with the CHAN Tournament." Agyemang Badu told Adamu Muftawu of Radio Gold Talk Sport.
The tournament starts from January 13 through to February 4 in Algeria with Ghana's group C based in Constantine.